Die Welttraumforscher. Ein Sommer in der Wirklichkeit
Marta Riniker-Radich. Scuffling grinding tearing pounding slamming
Christian Pfluger für die Welttraumforscher, aus: 8 Tage unter Planeten, 1981
Die Welttraumforscher im Studio
Christian Pfluger für die Welttraumforscher, Theorie des kleinen Glücks, 1982
Christian Pfluger für die Welttraumforscher, Ohm Olunde, Entwurf für LP-Cover, 2005
Christian Pfluger für die Welttraumforscher, Grosser Bilderbogen, Die Zivilisation der Farben, 2006
Christian Pfluger für die Welttraumforscher, Gold vom tiefen Himmel, Skizze für CD, 1993
Marta Riniker-Radich, Scuffling grinding tearing pounding banging slamming, 2013, Ausstellungsansicht Kunsthaus Langenthal, Foto: Martina Flury Witschi
Marta Riniker-Radich, Untitled, 2013, Ausstellungsansicht Kunsthaus Langenthal, Foto: Martina Flury Witschi
Marta Riniker-Radich, Fresh Ginger – for T & E, 2013
Marta Riniker-Radich, Ohne Titel, 2013, Ausstellungsansicht Kunsthaus Langenthal, Foto: Martina Flury Witschi
Marta Riniker-Radich, Scuffling grinding tearing pounding banging slamming, 2013, Ausstellungsansicht Kunsthaus Langenthal, Foto: Martina Flury Witschi
Marta Riniker-Radich, Scuffling grinding tearing pounding banging slamming, 2013, Ausstellungsansicht Kunsthaus Langenthal, Foto: Martina Flury Witschi
Marta Riniker-Radich, The Unapproved Unit Set – Darrouzzet, 2013
Marta Riniker-Radich, Untitled (not so fresh ginger), 2013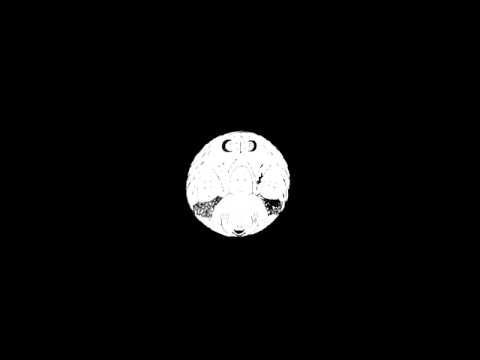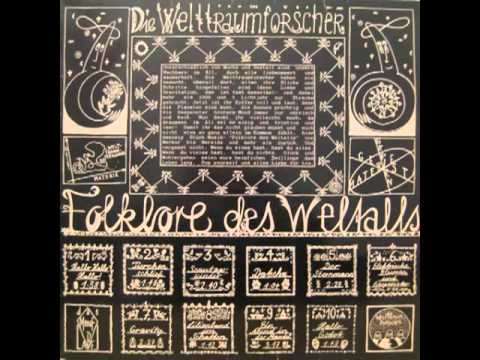 Die Welttraumforscher.
Ein Sommer in der Wirklichkeit
When the Welttraumforscher set out on 14 July 1981 no one could have realized that their journey would not be over soon. For more than thirty years now, Swiss Christian Pfluger(*1963) has been working on drawings, texts and songs for the fascinating universe of the imaginary trio, which is well populated with figures like Leguan Rätselmann or Kip Eulenmeister and his astronauts of the spirit. In the course of that journey, among other things,over 35 music cassettes, LPs and CDs have been released of songs that the Welttraumforscher themselves call "Bretzelberg Pop" and "Space Folklore". What to date has always been considered a kind of secret project is being presented here for the first time in a retrospective exhibition, "A Summer in Reality" and in monograph form,under the title "The World Dream Researchers. Songs, Signs, Explorations".
The book acknowledges an oeuvre that unites music, text and image into a single idiom and operates in every sense, outside of time and space. Content: Christian Pfluger in conversation with Raffael Dörig and Michael Hiltbrunner, Sebastian Reier "Space Folklore. Cosmic Music, or the Cosmos of the Welttraumforscher", German/English (including translations of song lyrics), 50 images, 96 pages, publisher: Traversion, CHF 36.–/ EUR 28.–, special edition with vinyl 7" single «This Could be the Greatest Love in Town» CHF 42.– / EUR 33.–.
Marta Riniker-Radich.
Scuffling grinding tearing pounding banging slamming
Marta Riniker-Radich (*1982, lives and works in Geneva) is known for her drawings astonishing in their intensity and density, irides­cence or the indefinable colors. For her first solo exhibition Marta Riniker-Radich developed a new group of installations, that have so far been rare in her work. 2012 she began to work on the so-called deal Unit sets in a series of drawings. The Unit sets are a set of standardized gray geometric elements, which are used in theater competitions of high schools as stage elements. This ensures that all schools, regardless of their financial means, have the same oppor­tunities. Based on these sets, Marta Riniker-Radich developed installations that relate with the rooms of the Kunsthaus. She starts from the strictly standardized way to organize space experiments with standard and variation by changing colors and materials creating "Unapproved Unit Sets". A parallel world opens up.